DEUTSCHSPRACHIGES WEBINAR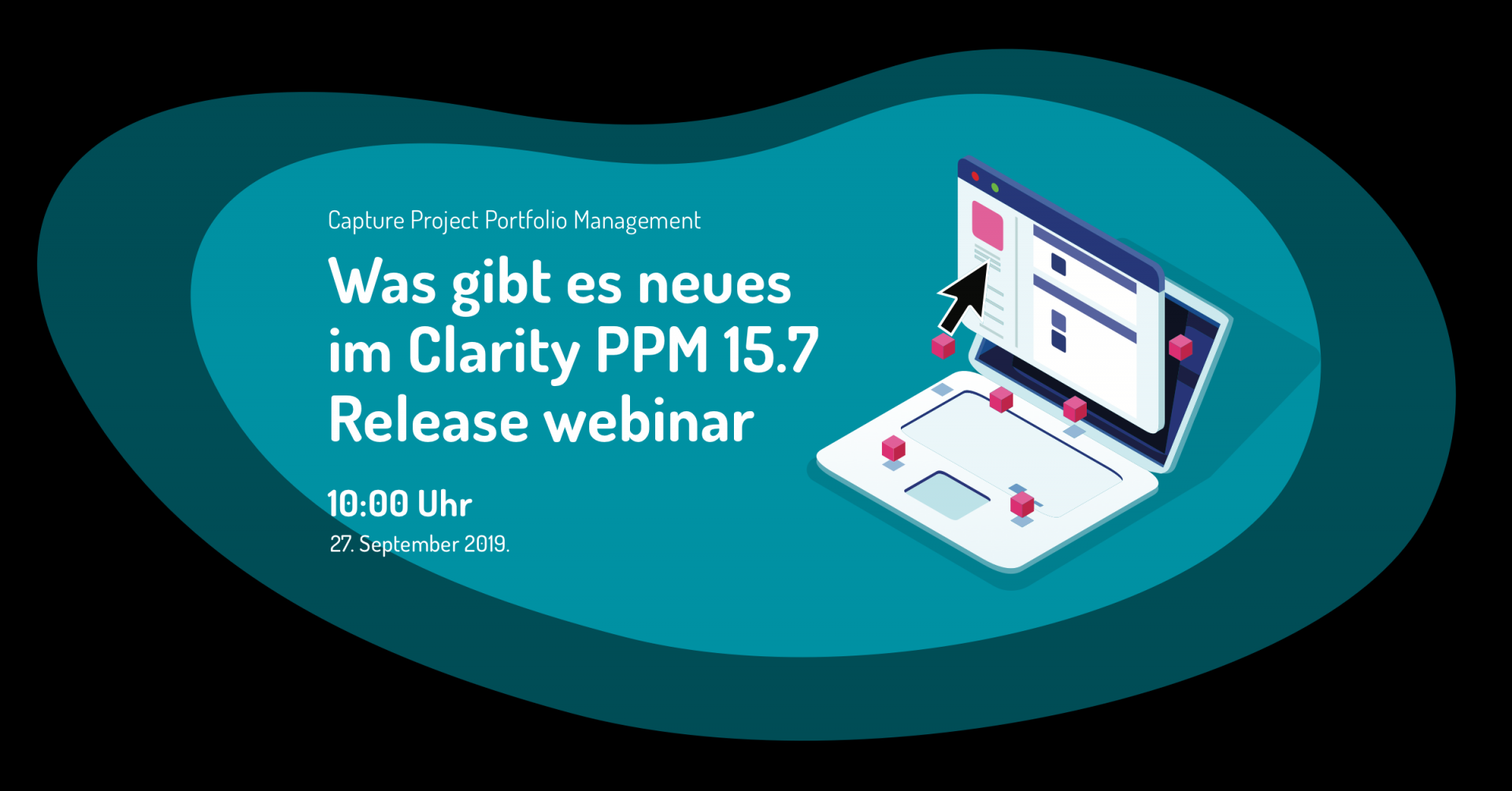 Der neue Release von ClarityPPM 15.7 im September wartet mit einer Menge neuer Funktionen und Features auf!
Wollen Sie mehr über die neue Task Timeline wissen? Oder sind Sie mehr interessiert an den neuesten Änderungen am Custom Investment-Objekt? Oder sind Sie gespannt auf all die anderen Verbesserungen, die Broadcom in diesem neuen Release an ClarityPPM vorgenommen hat? Sehen Sie sich unser Webinar an, und wir geben Ihnen einen Überblick über das neueste Release inkl. Einer Live-Demo der wichtigsten Neuerungen. Reservieren Sie sich Ihren Sitz für das Webinar noch heute und verpassen Sie keine der neuen Funktionalitäten.
Wenn Sie unser Webinar versäumt haben, haben Sie nun die Möglichkeit, die Aufzeichnung anzusehen:
Unten haben Sie auch die Möglichkeit, die Überblickspräsentation herunterzuladen. Wir hoffen, dass Ihnen das Webinar gefällt, und freuen uns über Ihr Feedback unter contactus@capture.eu. 
If you wish to view the english webinar recording please click here.